Latest News
Gift a Knight for $2.99!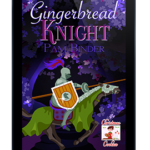 Just in time for holiday gifting, Pam's new time travel, GINGERBREAD KNIGHT, is now available for purchase. Only $2.99, and no supply issues! You'll find a fun, downloadable gift card to go with the book...
Newsletter
Sign up now to receive sneak peeks at Pam's upcoming books along with special contests and excerpts just for subscribers!