Latest News
The Quest Coming July 29th!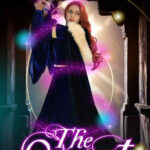 I'm excited to announce that my Highland time travel novel, The Quest, will be published by Wild Rose Press on July 29, 2020. In this update to an earlier time travel, I worked hard to...
Newsletter
Sign up now to receive sneak peeks at Pam's upcoming books along with special contests and excerpts just for subscribers!