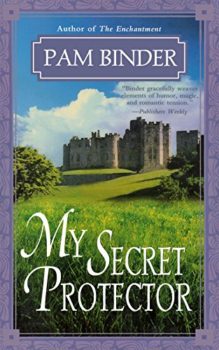 Immortal Warrior #2
May 26, 2009
Gallery Books
ISBN-10: 1439173311
ISBN-13: 9781439173312
Available in: Trade Size (reprint)
My Secret Protector
In a captivating new story of a love that transcends time, Pam Binder continues her spellbinding saga, begun in The Inscription, about a race of immortal warriors destined to be heroes.
MY SECRET PROTECTOR
In present-day Montana, William MacAlpin courageously fights fires as a smoke jumper in the rugged backcountry, but this reckless endeavor masks an even more dangerous calling. For William is from a dying breed of immortals sworn to protect the earth. When he learns that a ruthless killer has escaped into sixteenth-century England, determined to change history, William vows to bring the renegade immortal back — dead or alive.
Isabel de Pinze, a gifted painter and servant in Queen Mary's court, knows nothing of the existence of the Immortals or of the battle that rages between good and evil. She knows only that the man she sees being ambushed along the Thames River needs her help, and that his stolen kiss stirs her deepest longings. Soon, however, William discovers that his quest is linked to Isabel's own amazing destiny…for he has fallen in love with the one woman who can destroy them all.
Originally published June 2003 in mass market paperback by Pocket Books.